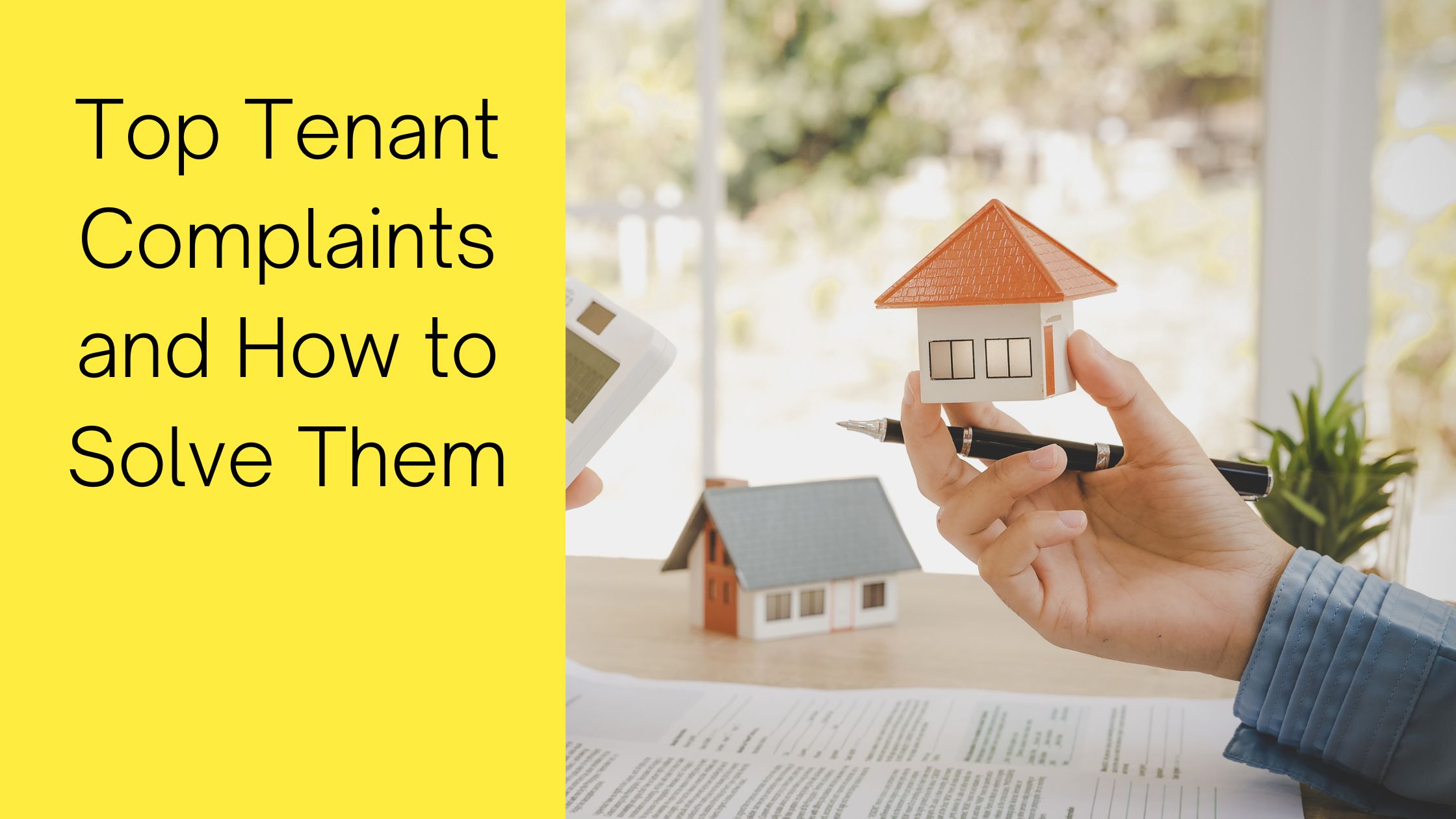 Landlords have many responsibilities after they rent out their properties. One of these involves resolving tenant complaints. Despite renting to the best tenants, complaints are an issue that you'll inevitably come across at some point during a tenancy.
When tenant complaints come up, you'll want to handle them quickly and efficiently to keep your renters happy. The last thing your tenant will want is having their concerns delayed or not addressed at all. That would be a recipe for high tenant turnover rates, among other things.
Generally speaking, tenant complaints fall under four categories. In today's article, we at Mark Thomas Properties, will examine each category and provide you tips on how well to address them.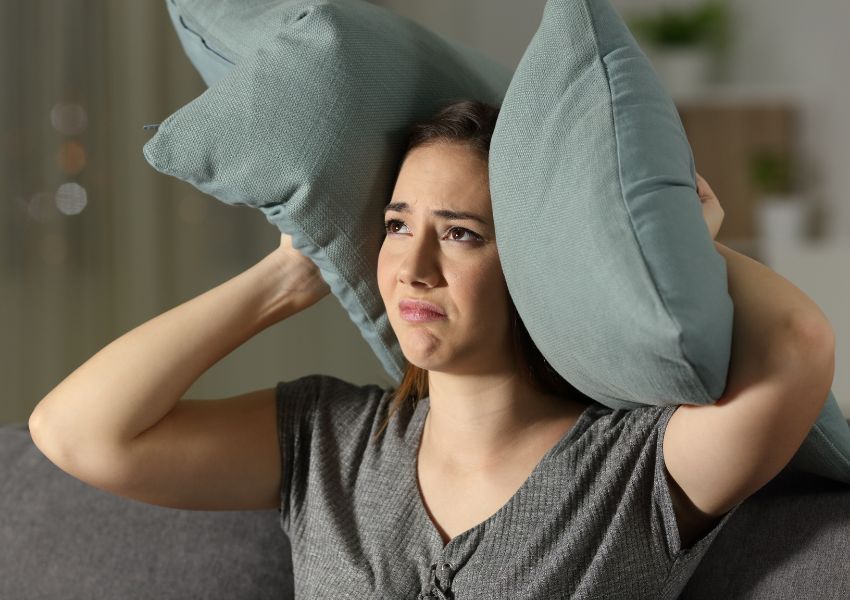 Maintenance Complaints
Issues regarding maintenance are one of the most common complaint that you'll face as a landlord. These can range from small issues like leaky faucets or a beeping furnace to serious issues like a gas leak or a pest infestation.
First off, landlords have a responsibility to provide their tenants with a habitable property. The North Carolina warranty of habitability spells out the minimum safety, health and structural codes that landlords must meet. Including, ensuring that repairs involving a smoke detector and carbon monoxide alarm are made within a period of 15 days of written notice.
If you are unable to keep your property habitable, your NC tenant may have a few possible options to resolve the matter. Such as, obtaining a rent rebate or reporting you to relevant public officials.
What should you do when you receive a maintenance complaint?
The first thing to do is to visit the property in person. Unless you are very lucky, most tenants you rent to will not be knowledgeable about building maintenance. While they can give you a good description of the problem, they may not be able to exactly pinpoint the problem.
Before accessing their rented property, you should notify them beforehand. This isn't required by North Carolina law, but it may go a long way in improving your landlord-tenant relationship.
After taking note of the problem, have it fixed as quickly as possible. Also, you should follow up with the tenant to find out whether or not the problem went away completely.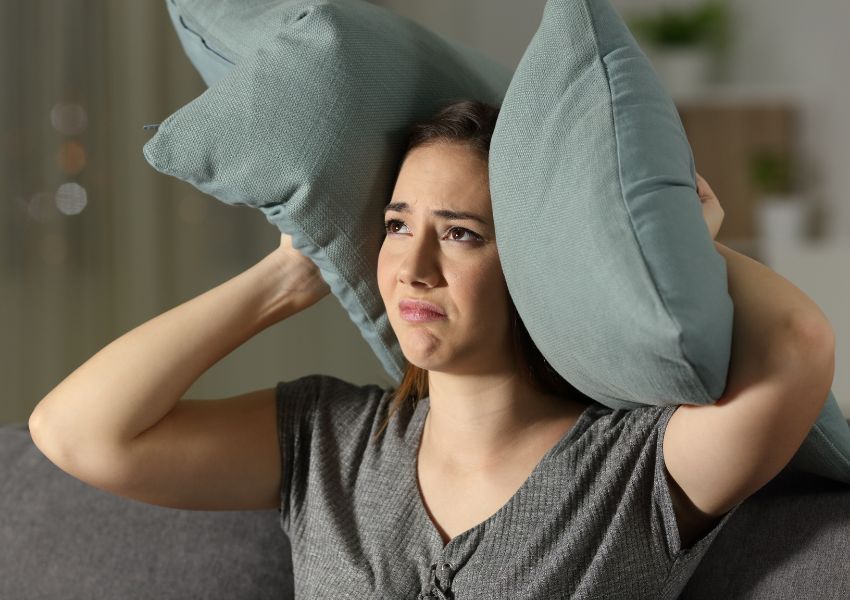 Noise Complaints
Noise complaints are another category of tenant complaint that you may encounter when renting out your property. As a landlord, you have a responsibility to ensure your tenant enjoys their property in peace and quiet.
But if there is a noise complaint that violates noise level ordinances, firstly, ask your tenant to try and speak with the neighbor disrupting their peace and quiet enjoyment. If that works out, then great. But if it doesn't, then it is time for you to get involved.
If the person causing the disruptive behavior is also your tenant, resolving the situation may be simple. Especially if the lease agreement contains a term that governs noise. In that case, all you'll need to do is notify the tenant of the violation. If they rectify it, then great; but if they don't, then you can begin the eviction proceedings immediately.
Things can, however, get a bit more complicated if the person causing the noise disturbance isn't your tenant. In which case, you may need to involve local law enforcement agencies.
Pest Complaints
Being able to handle complaints is an important part of being rent-ready and, as a landlord, you have a responsibility under the warranty of habitability to provide a healthy home. From cockroaches, to bed bugs, to rodents, few tenants will put up with a pest-infested home.
North Carolina law is particularly specific on rodent infestations. It's the landlord's responsibility to treat rat infestations that are caused by structural issues, such as holes or large cracks on the dwelling unit. However, you aren't required to fix any rat infestations that are as a result of your tenant's actions.
Pet Complaints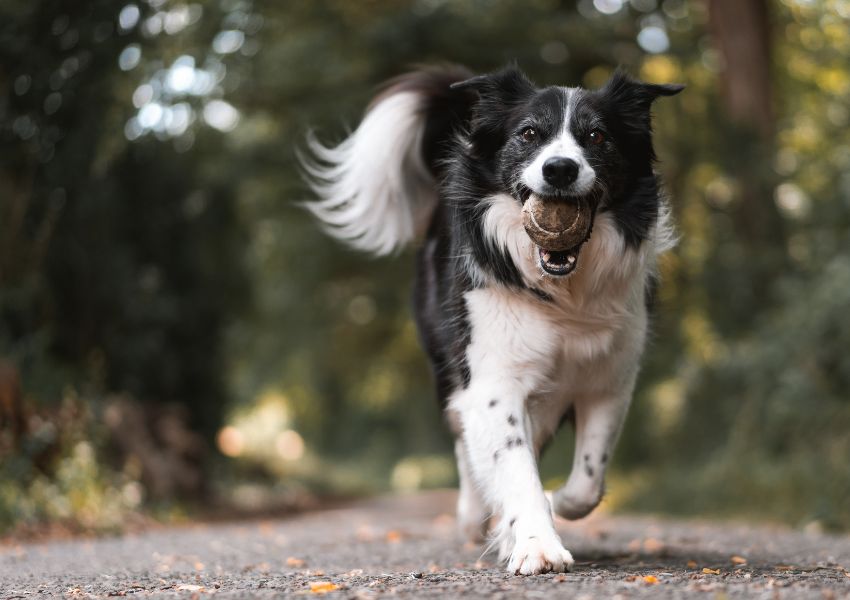 Last but not the least, the other top tenant complaint involves pets. Dogs to be particular. The complaints can range from issues to do with barking to feces, and aggressive behavior. Landlords need to be careful if the complaint is regarding a service animal though, as there may be implications in the Fair Housing Act.
If a tenant complaints about a barking dog, deal with the issue as you would a noise complaint. Let the tenant try to resolve the matter on their own. If that works out, great! But if it doesn't, then intervene by either invoking the terms of the lease or by involving local law enforcement agencies.
The same procedure should also apply to tenant complaints involving the feces. Let the tenant attempt to resolve the issue on their own, and only get involved if those attempts fail. Refer the tenant to the terms of the lease regarding cleanliness - assuming they are also your tenant. If they fail to correct the violation, consider evicting them.
As for aggressive dog behavior, you'll need to deal with the issue as quickly as you can. You have a responsibility to take immediate corrective measures in cases where your tenant feels unsafe. If the issue doesn't go away within a week, issue the tenant with written warnings and get in touch with the local bylaw enforcement officer.
Bottom Line
Tenant complaints are inevitable when renting out a property. But regardless of the nature of the complaint, you have a responsibility as a landlord to have the matter resolved quickly and in the best way possible.
If you find responding to your tenant's complaints daunting, Mark Thomas Properties can help. We're a full-service property management company in Durham, NC and can help you overcome any challenges you may be facing. Get in touch to learn more!