Who We Are
We have been in business since 1985 and pride ourselves as leaders in our local real estate market and the property management community. For the last 20 years we have been active members of the NARPM (National Association of Residential Property Managers) community and stay current on the latest property management industry trends.
Meet the Team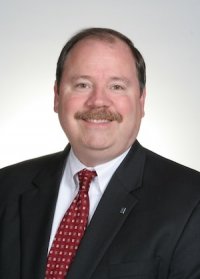 Mark Thomas
Broker/Owner
rent@markthomasproperties.com
Born and raised in the mountains of North Carolina, Mark is a graduate of the University of North Carolina - Chapel Hill with a Bachelor of Science in Zoology and Psychology. He has more than 25 years of sales and marketing experience, including VP of Sales with a major biotechnology firm.
Mark has 20 years experience in real estate, including 16 years as a broker-in-charge.
Licensed real estate broker since 1993
Pioneer and leader in Internet Marketing
Extensive sales training at Columbia University
First broker in the area to receive CCREC designation
Brokered nearly 250 real estate transactions to date
Resident of Chapel Hill and Durham for over 25 years
Member of Aldersgate United Methodist Church in Durham since 1994
Hobbies include fishing, flying airplanes, biking, and gardening
Married with 2 children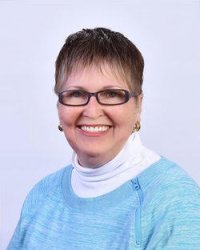 Judith "Judy" LeVeck
Property Manager/Broker
jleveck@markthomasrealty.com
919.403.5315
Judy was born & raised in Rogers City, Michigan and moved to Florida upon retirement from McKinley Associates, Inc. a national property management & syndication firm in Ann Arbor, Michigan. She has a Bachelor of Arts Degree in Accounting and an Associate's Degree in Office Administration from Siena Heights University in Adrian, Michigan.
Judy has 22 years' experience working in residential property management, several years in the tax department, several years in investment accounting of residential properties, and several years working directly for the owner handling all of his investments.
Judy is a member of the National Association of Realtors, NC Association of Realtors, Durham Regional Association of Realtors as well as the Triangle Multiple Listing Board.
Anne Bierman
Anne Bierman is a native of Richmond, Virginia and moved to North Carolina in 2001. She graduated from J.R. Tucker High School in 1983 and attended the University of Richmond. Anne and her husband have seven grown children, four granddaughters, a grandson on the way and a golden doodle named Gucci. Anne and her family love to travel, especially somewhere near beaches and plenty of sunshine. She enjoys playing golf with her husband and is a social butterfly. Anne joined our team in January of 2023 as our Maintenance Manager and prior to coming aboard worked with another real estate firm as the accounting manager for five years. Her primary responsibilities include coordinating the day-to-day maintenance requests, accounts receivables and vendor payments.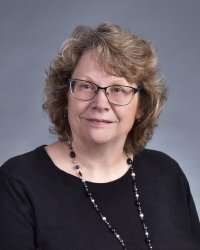 Lisa Janes
Lisa Dye Janes has been a licensed North Carolina Realtor since 2000 and has been with Weichert, Realtors — Mark Thomas Properties for 15 of those years. In addition to listing and selling residential and commercial properties, Lisa is also involved in property management; handling rental properties and overseeing their maintenance.
Lisa has specialized for years in historic real estate. As older-house aficionados, Lisa and her husband Terry restored an old farmhouse when they lived in South Carolina. More recently, they renovated and sold a 1940s bungalow in Durham's Northgate Park. Lisa gets her love of historic homes from her parents, who lived for years in a 110-year-old home that they had renovated.
When Lisa isn't busy with her real estate business, she practices yoga and is involved in animal rescue. She is "owned" by two small dogs: Chef and Skye. A graduate of the University of South Carolina with a degree in Journalism, Lisa is a former newspaper editor and reporter. She and her husband live in North Durham and are members of Mount Sylvan United Methodist Church. They have two adult children: Hunter, who lives with his wife in Raleigh; and Adrienne, who lives with their grandson in South Carolina.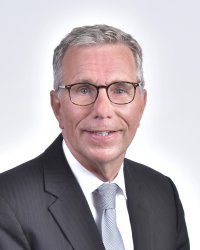 Stan Crowe
Stan joined the firm in 2023. He has over twenty years of real estate investment and property management experience. Stan also assists investors in acquisitions, sales, and tax-deferred exchanges. With great attention to detail, Stan prides himself on maximizing investment performance- especially by decreasing vacancy rates in his managed portfolio.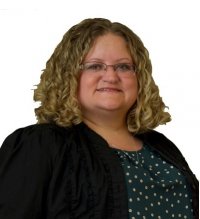 Chelsea Vanderpool
I grew up in Roxboro, NC and have lived in Raleigh, Garner, Apex, Cary and now live in Mebane! I love the designs of homes and enjoy helping others in their journey when it's time to move. I can help with finding you the best REALTOR® whether you're looking here in the Durham and surrounding area, or I can help you find the perfect one that's local to where you are looking. Not only in North Carolina, but in all 50 states! I also help with renting/buying/selling/investing as well as Property Management. I'm happy to help you out with your real estate needs.
I am happily married with 3 kids, 2 beagles and 2 cats! When I'm not working I'm enjoying drives with our dogs, spending time with family, relaxing and checking out local restaraunts and places to go. I also have a local Facebook Group called "Living In and Around Mebane, NC" that is great for the locals as well as those thinking about moving to the area or visiting.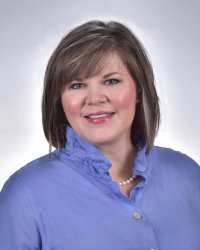 Carri Wall
I have been in the real estate business for two years and I handle both residential sales and property management. After receiving my real estate license, I started out working part time and I learned many aspects of being a Realtor and a property manager with Weichert, Realtors- Mark Thomas Properties. Prior to becoming a Realtor, I worked for eighteen-plus years as a dental hygienist. I grew up in the dental world and started working with my dad in the summers when in high school. I was born and raised in a small rural town in Henderson, North Carolina. I met my husband in 2002, in Henderson, and we married in October of 2004. We have two boys, Carter (15), and Coleson (10). We have experienced various moves in the last ten years and these moves sparked my interest in real estate. I understand that the process of moving can be a very stressful time in life and I realized I would like to help people in this process. As a property manager it is much of the same, helping owners and tenants feel like they are heard and help resolve any issues that may arise. In my spare time I enjoy decorating, watching my boys play sports, coaching volleyball, and spending time with my family.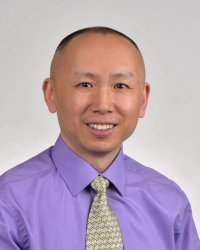 Sean Huang
I came from China to the US as a graduate student in 1995. After receiving my Ph.D. degree in California, I moved to North Carolina to become a professional in the biotech industry. In 2009, I started investing in real estate and soon developed my passion and accumulated experience in various aspects. To date, my investment portfolio includes both residential and commercial properties, and I have built my effective network with professionals in the field ranging from bankers to contractors. Serving as a full time agent, I look forward to promoting your best interest in buying, selling, renovating, leasing, and managing properties.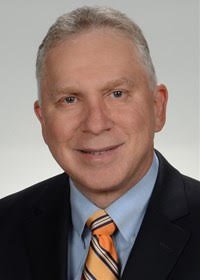 Paul Silverman
I moved to the Triangle in 1988 settling in Durham and managing a jewelry stores until 1995 when I became a mortgage broker eventually owning Home Town Financial, a mortgage brokerage company. I added the title of Realtor in 2002 having completed the prescribed courses. I eventually closed Home Town Financial and worked as a manager for Nordstrom until 2014 when I decided to work in residential real estate full time and have done so to the present day. I have extensive experience working with buyers and sellers in real estate transactions. I especially enjoy helping investors in the acquisition and management of small income producing properties. Additionally, I have bought, renovated, and sold many properties over the past 20+ years. I am a member of Judea Reform Congregation and the Durham Lions Club.