Who We Are
We have been in business since 1985 and pride ourselves as leaders in our local real estate market and the property management community. For the last 20 years we have been active members of the NARPM (National Association of Residential Property Managers) community and stay current on the latest property management industry trends.
Meet the Team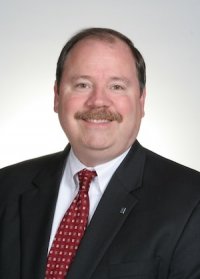 Mark Thomas
Broker/Owner
rent@markthomasproperties.com
Born and raised in the mountains of North Carolina, Mark is a graduate of the University of North Carolina - Chapel Hill with a Bachelor of Science in Zoology and Psychology. He has more than 25 years of sales and marketing experience, including VP of Sales with a major biotechnology firm.
Mark has 20 years experience in real estate, including 16 years as a broker-in-charge.
Licensed real estate broker since 1993
Pioneer and leader in Internet Marketing
Extensive sales training at Columbia University
First broker in the area to receive CCREC designation
Brokered nearly 250 real estate transactions to date
Resident of Chapel Hill and Durham for over 25 years
Member of Aldersgate United Methodist Church in Durham since 1994
Hobbies include fishing, flying airplanes, biking, and gardening
Married with 2 children
Eric W Buschman
Agent
ericbuschman@nc.rr.com
919.619.4119
An uncommon commitment to meeting your needs is what sets Eric Buschman apart from the crowd. Professional, knowledgeble and enthusiastic, Eric will work hard for you. Caring and friendly, he will listen to you to learn your needs. As a dedicated real estate professional who has completed numerous hours of real estate studies and training, he will take action to achieve your goals.
Whether selling your home, or finding one for you to buy, Eric is committed to you.
Prior to entering real estate in 2005, Eric spent fifteen years in retail management, most recently as Sales & Operations Manager for WireFree Communications, Inc. in Durham & Chapel Hill, NC. Previously he had been Owner & Operator of The Book Zoo, a children's bookstore in Durham. A loving father of two, Eric values family, as well as community & nature. Eric is a long time member of the Eno River Assoc., helping to preserve that wonderful natural treasure. He also enjoys reading and sports. Eric is a native of Durham and is proud to still call Durham 'home'.
Well respected by his peers, Eric has been elected by his fellow REALTORS® to serve on the Board of Directors for the Durham Regional Assoc. of REALTORS® for 2011-2014, and he was named a North Carolina Assoc. of REALTORS® "Rising Star Honoree" for 2009. He has also served on the DRAR's Community Service Committee since 2006. Eric is a "Mentor" to new agents in the office, as part of the Weichert, Realtors Mentor Program, and also works with his fellow agents as the office's Marketing Coordinator, helping them to market themselves and their properties. He can help you, too!
Susan Kless
Agent
919.403.5315
Susie Kless is originally from New York and a former dancer/choreographer who has toured both North America and Europe. She has lived in North Carolina s ince 1994—most recently in Durham since 2001. Susie has completed countless hours of training, assisted numerous clients, and is well prepared to help you with all your Real Estate needs.
In Susie's free time, she can be found working with young adults and inspiring in them a love of theatre, music and dance.
Judith "Judy" LeVeck
Property Manager/Broker
jleveck@markthomasrealty.com
919.403.5315
Judy was born & raised in Rogers City, Michigan and moved to Florida upon retirement from McKinley Associates, Inc. a national property management & syndication firm in Ann Arbor, Michigan. She has a Bachelor of Arts Degree in Accounting and an Associate's Degree in Office Administration from Siena Heights University in Adrian, Michigan.
Judy has 22 years' experience working in residential property management, several years in the tax department, several years in investment accounting of residential properties, and several years working directly for the owner handling all of his investments.
Judy is a member of the National Association of Realtors, NC Association of Realtors, Durham Regional Association of Realtors as well as the Triangle Multiple Listing Board.