Let Us Manage Your Chapel Hill Rental Property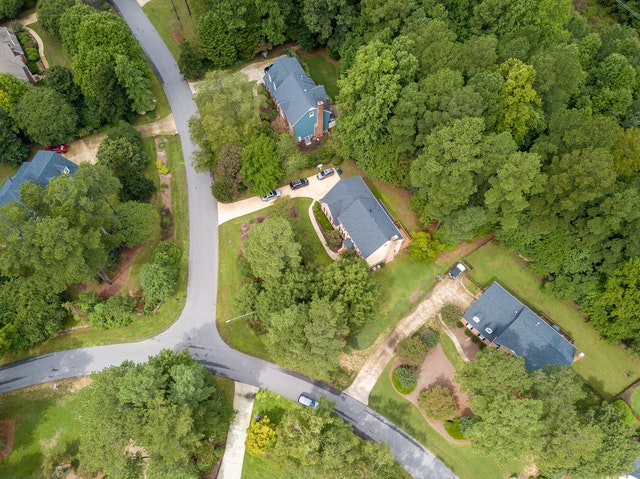 Are you a landlord in Chapel Hill tired of renting to problem tenants? Are you tired of late or missed rent payments? Are you tired of those pesky 2 AM maintenance calls? If so, worry no more. Mark Thomas Properties Property Management can help in managing your rental home!
Our team has been in the real estate and property management business since 1985. During this entire time, our team has been able to help countless rental property owners achieve peace of mind.
For the past two decades, we've maintained active membership with the National Association of Residential Property Managers (NARPM). We are also committed to various projects in the local community.
We have a team of professional, licensed, and insured managers and brokers. Mark Thomas – the owner – alone has over 20 years of experience in Chapel Hill NC realty, including a whopping 16 years as a broker-in-charge.
As a full-service property management company, we feel confident that we can help you with your Chapel Hill investment property. From finding the right tenant, to collecting rent, to maintaining their units, we can help you achieve total peace of mind.
Are you ready to enjoy your property investment without all the stress? Contact us today for more information!
Our Property Management Services
We understand that being a landlord can be anything but easy. Among other things, it requires time, local experience, and a thorough understanding of the state's tenancy laws.
But luckily for you, you don't have to have these qualities to succeed. We come highly recommended from our clientele. Our full suite of property management services can help you in all aspects of property management!
The following is just some of the ways we can service owners in Chapel Hill NC:
Fast Turnaround
We can fill your vacancies in no time. Over the years, we've been able to come up with effective marketing strategies that ensure quick filling of vacancies. These marketing strategies are aimed at getting the eyes of quality and dependable renters onto your listings.
We understand that each home's property management needs are unique. That's why we pay close attention to details.
We create ads that not only reach as many prospective renters as possible but also create ones that target a specific market. We aim to find the right tenant that is responsible and can pay on time.
As part of our services we use both online and offline marketing strategies, from listing sites and social media to yard signs and flyers, and everything in between.
Tenant Screening
The screening process is a tricky aspect of property management. When managing your real estate investments on your own, you may not be able to know how to properly evaluate rental applications and renter information.
As a result, you may end up renting to an entirely wrong caliber of tenant. That is, those that have a history of paying late, causing a nuisance to neighbors, and causing excessive property damage.
Under the property management of Mark Thomas Properties Property Management, we conduct several tests to ensure we land the right tenant for your Chapel Hill property. Our tests include reference checks, criminal record checks, credit checks, and employment verification checks.
As your property manager, our team aims to find renters that are reliable, responsible, and trustworthy. Good tenants, after all, can make all the difference. Basically, they can be the difference between an income that produces handsome returns and one that is a money pit.
Rent Collection
Have you ever managed an rental home before? If so, chances are that you most likely found it to be frustrating and time-consuming. And this is especially true if you didn't have experience in property management or managed multiple rental properties.
Tracking down rent payments requires experience. At Mark Thomas Properties Property Management, we can help you save time and prevent stress. How – you ask?
For one, our payment solutions are designed to be an easy, convenient, and outstanding service for renters. Renters can pay online, mail a check to our office, or even sign up for automatic rent payments.
Two, our screening process, as already mentioned, leaves no stone unturned. We go to great lengths to ensure the tenants we rent to are reliable and responsible.
And thirdly, we go through our clients' leases to ensure they are foolproof. We'll go over every term and policy, including late fees, to ensure it's not only detailed, but that it adheres to the state's tenancy laws.
Maintaining your property on your behalf
What do you think happens when a tenant isn't satisfied with their rented premises? Of course, they move out, right? And as you probably know, high renter turnover is bad for business.
And guess what? Poor maintenance is usually a common culprit. When you delay or ignore maintenance requests, your tenant can feel neglected and unappreciated. As a result, they won't want to stay in your house for long.
We are one of the top Chapel Hill NC property management companies, and as a result, we have a reliable team of contractors and vendors in our network. These licensed and insured professionals service our clients' property management needs and ensure they are well taken care of, which saves you time and money in the long run.
Providing you detailed financial reports and statements
As your property manager, we'll keep you in the loop regarding how your Chapel Hill, NC rentals are doing. Once you hire us, we'll contact you and provide your log-in details to your online portal from where you'll be able to view all crucial reports and statements.
Contact us today for a quality, committed team that will help to maximize your investment property earnings!
Areas We Serve