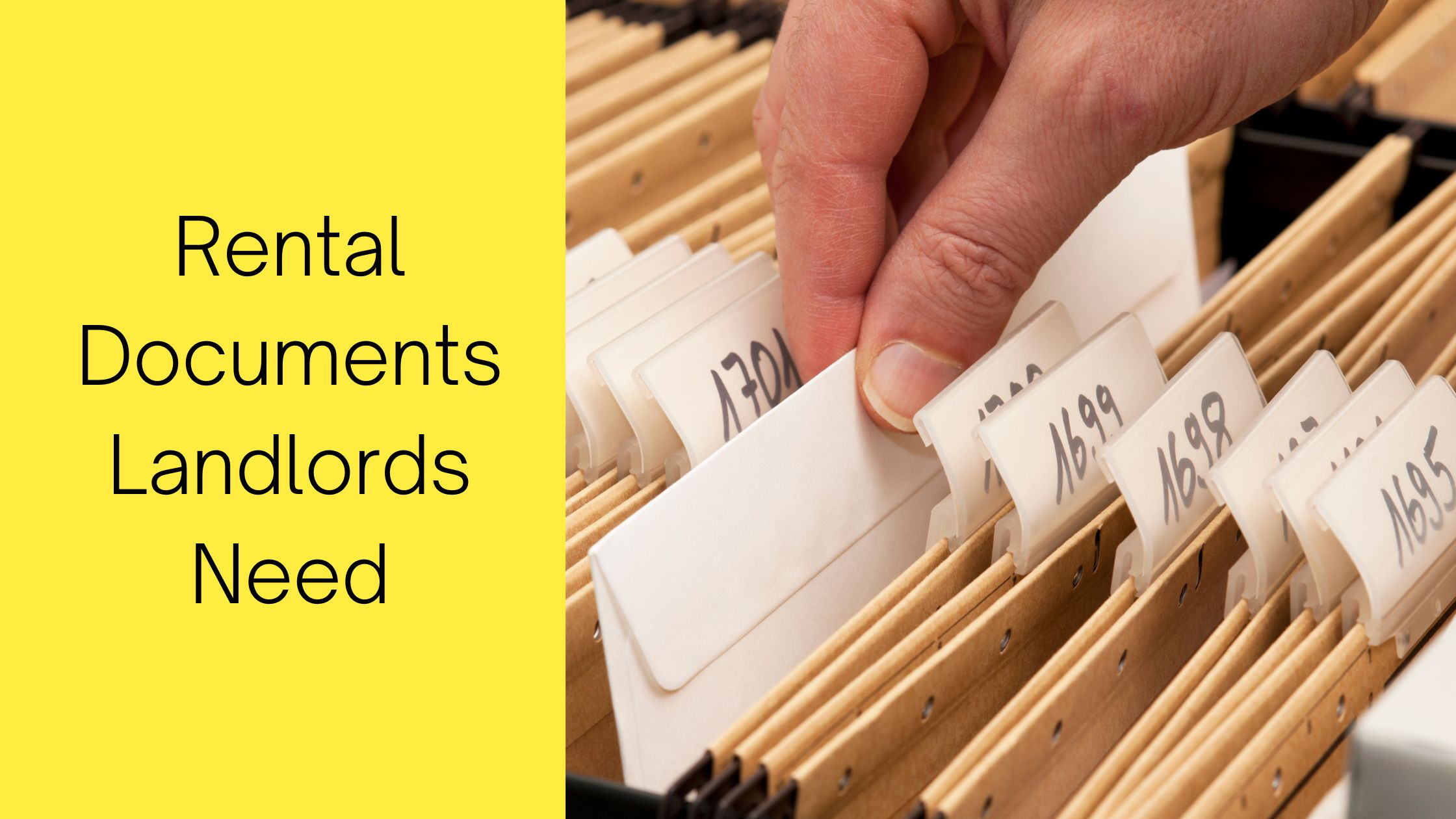 Renting out properties without having the proper documents can be a nightmare. If you don't have all the necessary documents, you may have difficulty obtaining rent or may have trouble evicting tenants who aren't abiding by the terms of the lease.
To avoid this, it's important to have all the necessary documents in place before renting out a property. From lease agreements to rental payment histories, having the right documents can make all the difference.
In this blog, we've listed all the documents landlords need to run a proper rental business. We'll also provide helpful tips on how to obtain and store these documents.
Why Is Documentation Important?
Without proper documentation, you may find yourself in a difficult situation with tenants or at risk of financial liability. Having the right documents in place can provide you with the legal protection you need should a dispute arise.
Documents are also important for tax and accounting purposes. Additionally, they can help you stay compliant with local, state, and federal laws.
To store documents safely, you should:
Use digital storage solutions such as cloud services or document management systems.
Create separate folders for each property so that documents are easy to access.
Make sure that documents are stored securely with only authorized personnel being able to access them.
Ensure that all electronic files are backed up regularly.
5 Essential Documents Landlords Must Have
The following are 5 documents that you must have when renting out your property:
Lease Agreement
Having a solid lease agreement is essential for any landlord. A lease agreement establishes the terms both the tenant and landlord must adhere to, including the amount of rent and security deposit that must be paid, as well as any other terms or conditions.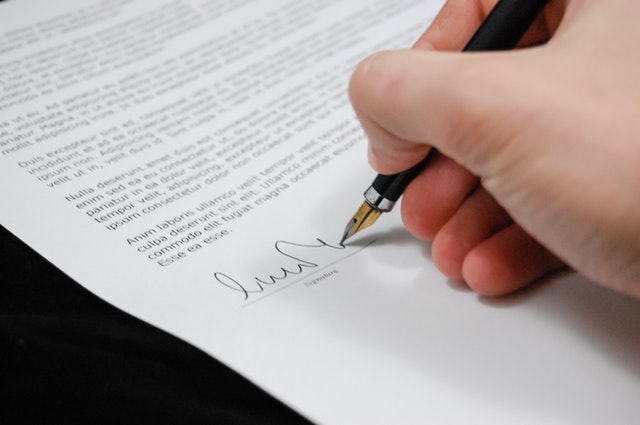 Lease agreements also help protect the landlord's legal rights in the event of a dispute with the tenant.
Rental Payment History
Landlords should document every detail of the rental payment history, including the date, amount, and other information for each payment made. It's also important to track late fees when tenants don't pay rent on time.
You can choose to keep physical copies, however, they might be difficult to store. One of the best ways to keep track is to use rental software.
With rental software, you can easily keep track of rental payments. It can also help you calculate late fees and generate reports.
Move-In and Move-Out Inspection Reports
Move-in and move-out inspection reports detail the condition of a property before and after occupancy. These records keep track of existing damage and important features.
Compiling an accurate report requires signatures from both parties. It's also wise to document any changes that take place during a tenancy, such as renovations or end of tenancy cleaning.
Having documentation such as move-in and move-out inspection reports can prove invaluable when it comes time to file taxes. You can talk to experienced agents for advice on using these forms effectively to safeguard yourself from legal issues while adhering to tax regulations.
Security Deposit Records
Security deposit records are an essential part of a landlord's rental business. A security deposit record will provide evidence for the sum of money held by you against possible damage or unpaid rent. Usually, security deposits are equal to one month's rent.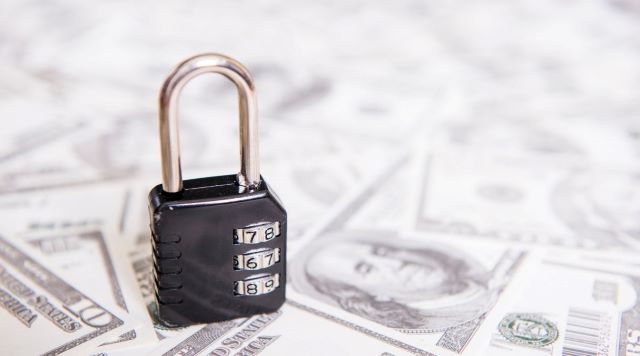 You must keep accurate records of all security deposits received from tenants. These include any changes in amounts or return dates. Your records should also include a clause about any refunds due at the end of a lease period.
It's important to keep all documentation regarding security deposits. You can store these in a cloud storage service or accounting software.
FAQs on Essential Landlord Documents
What Documents Should Landlords Give to Tenants?
Some of the important documents that you, as a landlord, should give to your tenants are a rental or lease agreement, a move-in/move-out inspection report, a security deposit receipt, a description of tenant rights and responsibilities, your emergency contact information, and a pet agreement, if necessary.
What if a Landlord Loses a Lease Agreement?
Losing a lease agreement can be a landlord's worst nightmare. Without this document, landlords have no legal recourse if a tenant fails to pay rent or breaches any of the terms and conditions.
To protect themselves from such situations, landlords should always have a backup copy of the signed lease agreement, both electronically and in physical form.
For those who don't have a backup, it's possible to obtain a copy from the legal registry or through other means. You can contact your local authorities to access these records.
If the original lease agreement is completely lost, then you should create a new one immediately. You can consult an attorney to do so.
Should Landlords Have a Physical Copy of All Essential Documents?
Keeping physical copies of essential documents is optional. You can store all necessary documents online.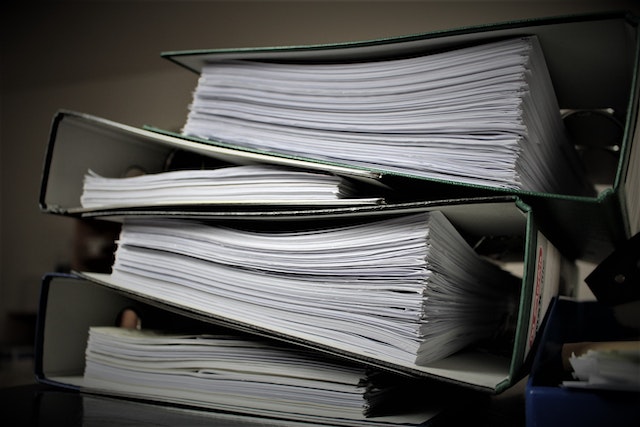 You might need physical copies when asked for tangible evidence in any dispute case. That's why we suggest you always have physical copies of important documents.
Additionally, it's important to store documents securely. You can store them in a safe or a secure filing cabinet.
Conclusion
Renting out your property can be a profitable affair if you manage it properly. Documentation is one aspect that will keep you out of trouble and further keep your tenants happy and satisfied.
Having physical copies of all necessary documents and storing them securely is a must. Moreover, it's also important to hold any leftover mail and keep your documents up to date in order to avoid any discrepancies.
You can reach out to property management experts to ensure a smooth and stress-free rental experience. If you need additional help obtaining or managing your essential documents, contact Mark Thomas Properties today! We're here to help you with all your property management needs!