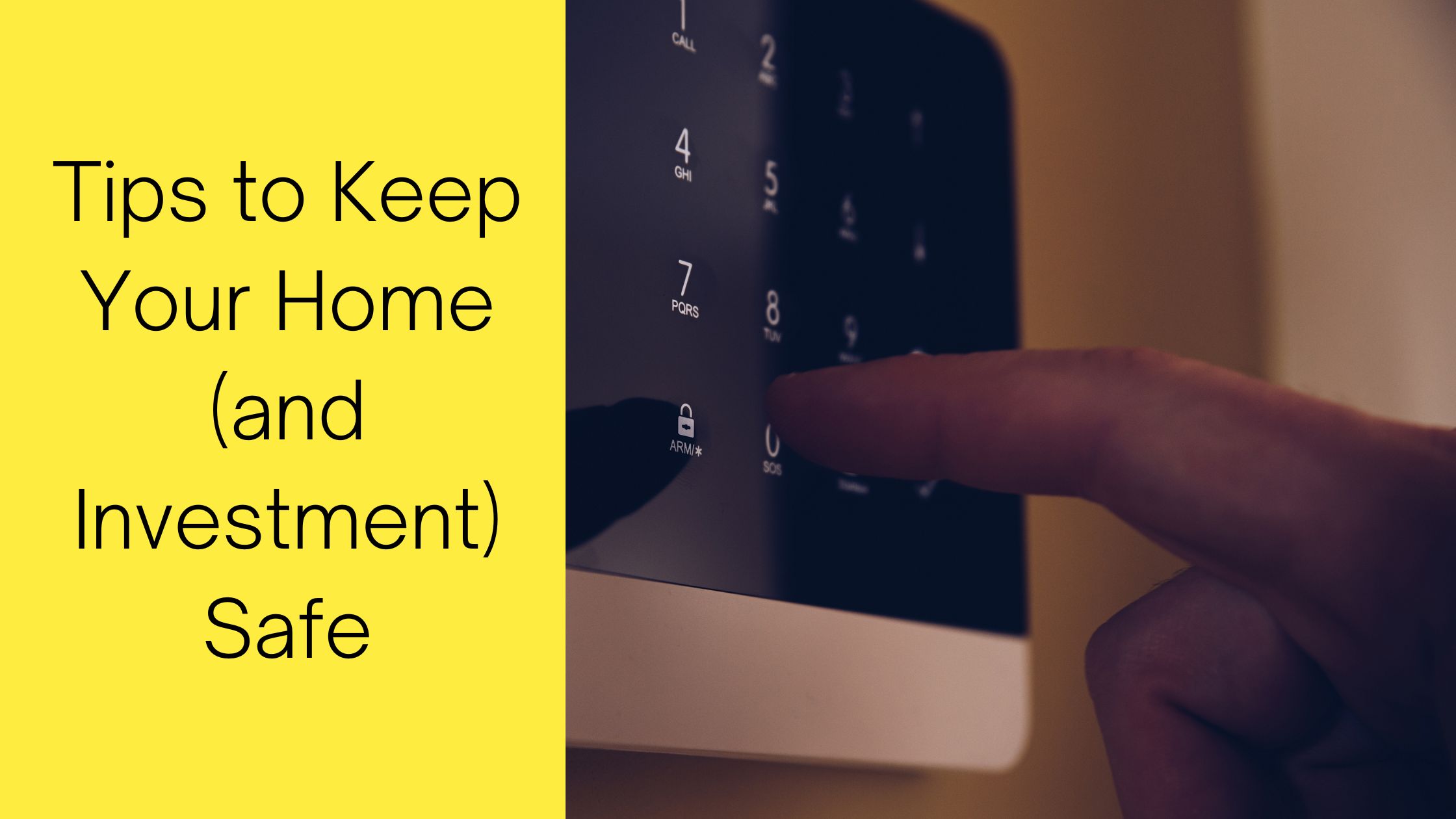 In addition to providing a place for your renters to reside, as the landlord, you must protect them against risks such as burglaries, unauthorized access to the property, and other incidents.
To ensure the safety of both your tenants and the rental property, one of your top priorities should be to strengthen general security by practical methods like increasing light sources, enhancing entry and window security, and conducting thorough tenant screening before leasing.
For all landlords everywhere who wish to safeguard their properties, here are a few useful suggestions to improve the security of your rental property.
Examine Any Susceptible Areas Near Your Rental Property
You may effectively stop thievery and intrusions by looking at your rental property through the eyes of a burglar. Consider going outside and putting yourself in the shoes of a robber to come up with possible entrances to your rental home.
A home may become a target for burglaries and robberies if it has windows or skylights that are left open for ventilation, glass panel doors that are easy to break, or other vulnerable areas.
Professionals are adept at identifying potential vulnerabilities, so it's preferable to have them check for any potential security weaknesses. If any are discovered, they'll be willing to make recommendations about how to fix them to preserve your investment.
Enhance Security Around Your Entrances
A few things to take into account are:
The entry and exit points of rental homes need to be made of strong, resilient materials like steel and wood to lessen the possibility of robbers breaking in.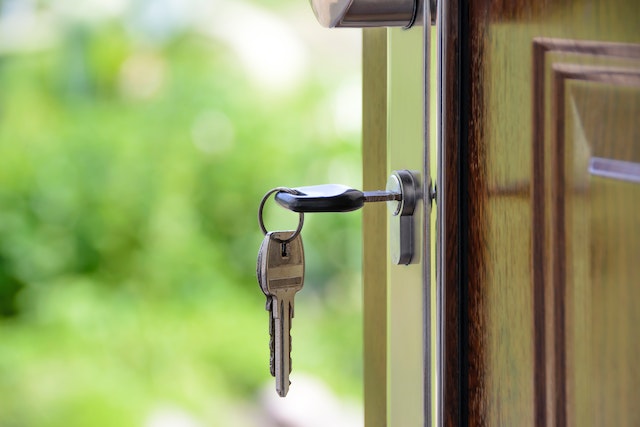 Using doors with brittle glass panels is not advised. The most popular option is stainless steel doors.
The door should have a higher resistance to entry and damage thanks to a multi-point latching technique, glass leaf, and steel components.
In addition to standard locks, deadbolt locks can be installed on doors to make it harder for burglars to break into your rental property.
It has been proven that adding chain locks to each unit's door can help to increase renters' sense of security.
Additionally, peepholes must be added in so renters can determine who is at their door.
Steel guttering can also be employed to efficiently handle these concerns.
Ensure Windows Are Fastened
No matter how well you secure the entrances to your home, if you fail to provide adequate protection for every window, the occupants will remain at risk. Windows are often overlooked by most landlords as they prioritize upgrading and securing the doors.
It's recommended that all windows, regardless of whether they're on the first or third floor, have working locks. To strengthen resident protection, especially on lower levels, security bars are frequently installed in rental properties.
Maximize the Lighting Reaching the Property
No burglar likes to be the focal point of attention. As a result, using lighting options like strategically placed motion-detecting lights can greatly reduce the likelihood of theft or other criminal activity. Some key places to maximize lighting include parking lots, garage doors, and entrances.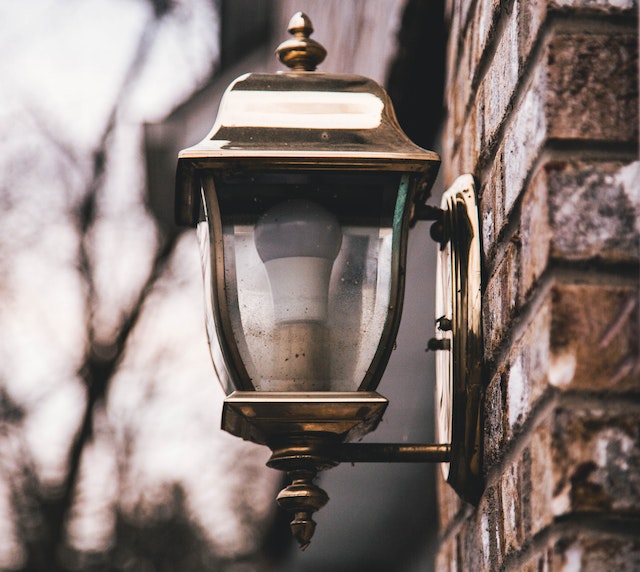 Don't forget to offer enough lighting to both your rental property's interior and exterior. Make sure that all of the stairways, lobbies, and corridors are well-lit to give your residents a sense of security at all times.
Should they arrive late at night, they should feel comfortable enough to approach the front porch, access their keys, and open their door.
Ensure Emergency Numbers Are Easy to Access
All renters must be aware of the appropriate emergency numbers. These should be made easily accessible to them in case of a crisis. You should provide your tenants with access to important emergency numbers, such as:
The local police department's phone number
The business responsible for maintaining or managing the security of the property
Your phone number, in case an emergency arises
Both the backs of apartment doors and public locations are ideal points for displaying these numbers.
Conduct Thorough Tenant Screenings Prior to Leasing
In addition to crimes perpetrated in rental properties by outsiders, renters can also commit crimes. It's recommended that landlords thoroughly investigate each potential tenant before signing a leasing agreement. By doing this, you can lessen the possibility that your tenants will engage in criminal activities.
You can evaluate the risks associated with renting to a tenant by learning about their criminal history. Always remember that it's your responsibility as a landlord to provide other tenants who may live in other apartments of your rental property with comfortable and secure housing conditions.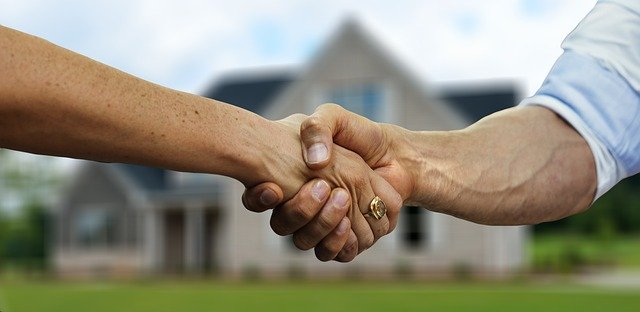 Few property owners have the expertise and experience to conduct a thorough screening process. You can rely on the expert team from Mark Thomas Properties to screen potential tenants and only recommend the best for you.
Closing Thoughts
As a landlord, you have a range of responsibilities to manage, but your top priority should always be the protection and safety of your tenants. Good property protection will not only preserve your investment but also vastly enhance the overall experience of your renters.
Building an individual rental business is certainly not an easy job. Investors who wish to profit from rental properties while simultaneously saving time and resources should consider making use of the services of a professional property management company.
If you're anxious and overburdened with attempting to maintain your Durham rental property on your own, let Mark Thomas Properties assist you. We're a full-service property management firm with the knowledge and capabilities to assist you in a variety of ways.
We oversee the management of single-family residences, multi-family dwellings, commercial buildings, private investor groups, and homeowners' organizations. Contact us right away if you're prepared to increase your investment returns!