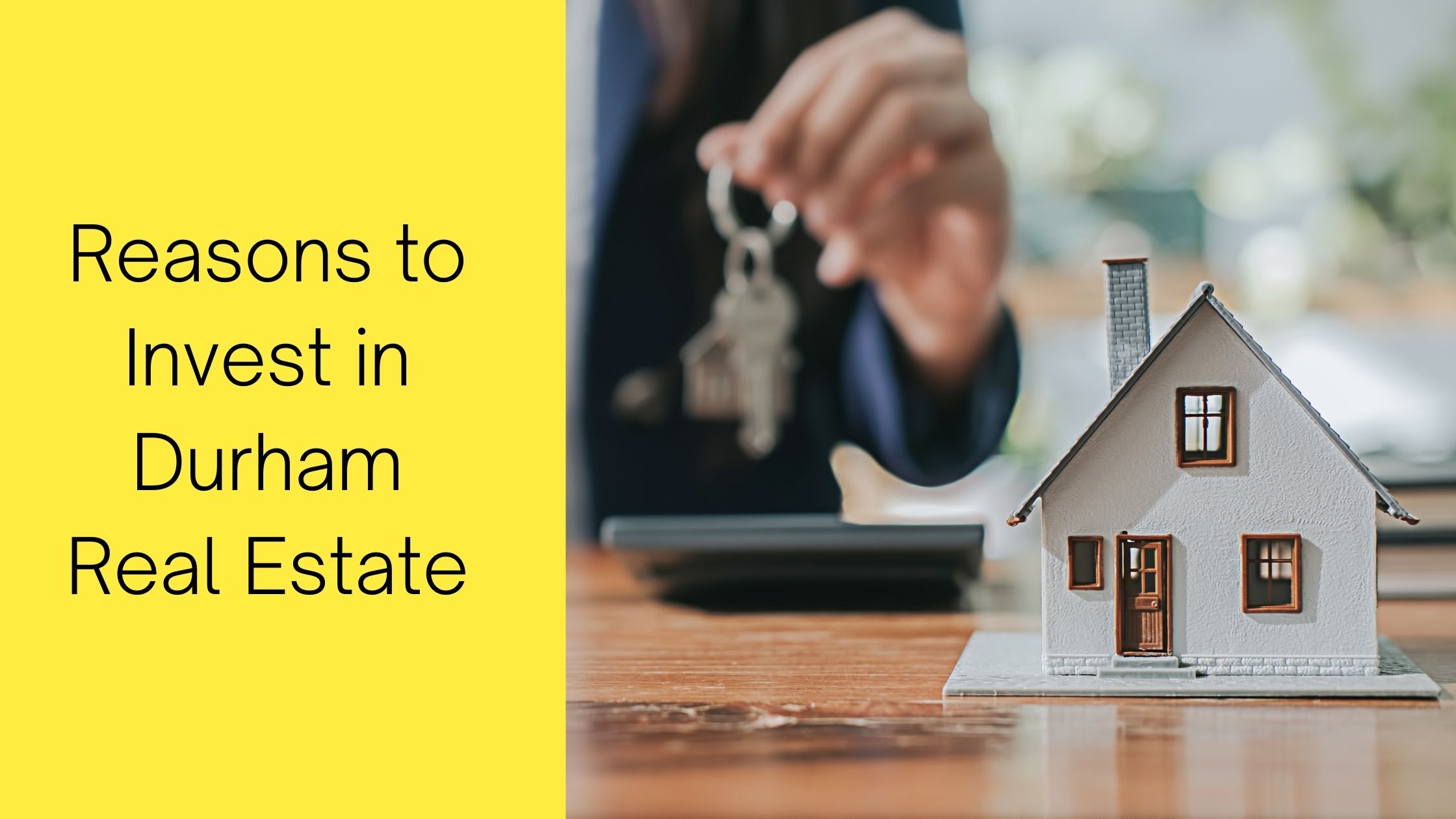 Have you settled on investing in Durham real estate? You've made the right choice!
North Carolina, and Durham in particular, is becoming a popular region to settle down in. With many companies and businesses move to the area many people have been moving for new job opportunities. In addition, there is the attraction of great universities and colleges in the city.
Real estate has established itself as a worthwhile investment option. This is because, compared to stocks or bonds, investors are more assured of a stable income, appreciation of value long-term, and stability against economic shocks.
There are, however, many dynamics to be considered before you invest your hard-earned money into property. To help you make the best decision possible, this post will break down the reason why you should invest in Durham real estate!
What Makes Durham a Good Option for Real Estate Investors?
When you're looking to invest in an area it's important to consider factors like the economy, job opportunities, attractions and amenities, tourism, and more.
Strong Economy and Low Unemployment Rates
For decades now, the Research Triangle has lured in thousands of workers from all over the country. With a healthy economy, corporations have relocated or opened regional headquarters in the area. Start-up companies are also springing up left, right, and center.
The beauty of the economic situation in Durham is its diversity. The Research Triangle indeed holds a large economic stake but over time, other professions, businesses, and services have sprung up in the area.
The area also sees very low unemployment rates. As a prospective landlord in the area, there couldn't be better news! With such a low unemployment rate, you can be assured that your tenants will be paying their rent on time.
Amenities and Attractions
Individuals and young families looking to settle or start a family usually have a checklist of sorts when looking for an area to move to. For instance, they'll want a neighborhood that ranks highly, has quality schooling, a low crime rate, a lower cost of living, and plenty of natural amenities. All these and more can be used to describe Durham city.
What's more, quality healthcare options are very accessible in the region. Thanks to the influence of the Research Triangle, you can get quality care at a very competitive price. Some of the notable mentions include the UNC Hospitals and Duke University.
Tourism
Durham receives its fair share of tourists throughout the year. The city is ideally located between the Blue Ridge Mountains and beautiful beaches. To the south of Durham and within the triangle, we have the American Tobacco Trail. The attraction is a favorite among locals. Visitors to the area have a plethora of activities to choose from such as boating, skiing, hiking, and surfing.
What significantly boosts tourism in Durham is its attractive weather all year round. People stream in from the colder states to enjoy the mild temperatures as they take in the breathtaking views of the mountains in the background.
Investors in Durham real estate can choose to take advantage of the continuous flow of tourists. In addition to the traditional, long-term leasing options, short-term vacation rentals, through applications such as Airbnb and Booking.com, can bring in considerable income.
Housing
Durham has enjoyed a surge in population over the years. The same can be said of the state of North Carolina. To match up to this, there have been thousands of new homes built throughout the city.
With the increase in population and housing demand, one would expect that the price of housing would skyrocket but thankfully that has not been the case. Housing in Durham is still quite affordable and below the national average.
Quality Universities
Duke University, North Carolina State, and UNC-Chapel Hill are just a few of the quality universities that are located in the city. As a result, Durham has a large population of students and recent graduates all year long.
Instead of renting out to young professionals and families, investors can choose to target the steady stream of university students. The student rental market can be very fruitful if your property has the amenities and services that students are looking for.
In conclusion
Durham has been experiencing a growth in population thanks to its strong economy, low living costs, and quality amenities and services. This has not gone unnoticed by both investors and corporations from far and wide. Residents are enjoying the mix of a small-town feel in an urban space while investors see good returns.
For you to enjoy all the benefits that come with owning property in Durham, you are going to need the expertise and knowledge of a local company. Contact the property experts at Weichert Realtors | Mark Thomas Properties Property Management.